ECS Wear It Pink 2020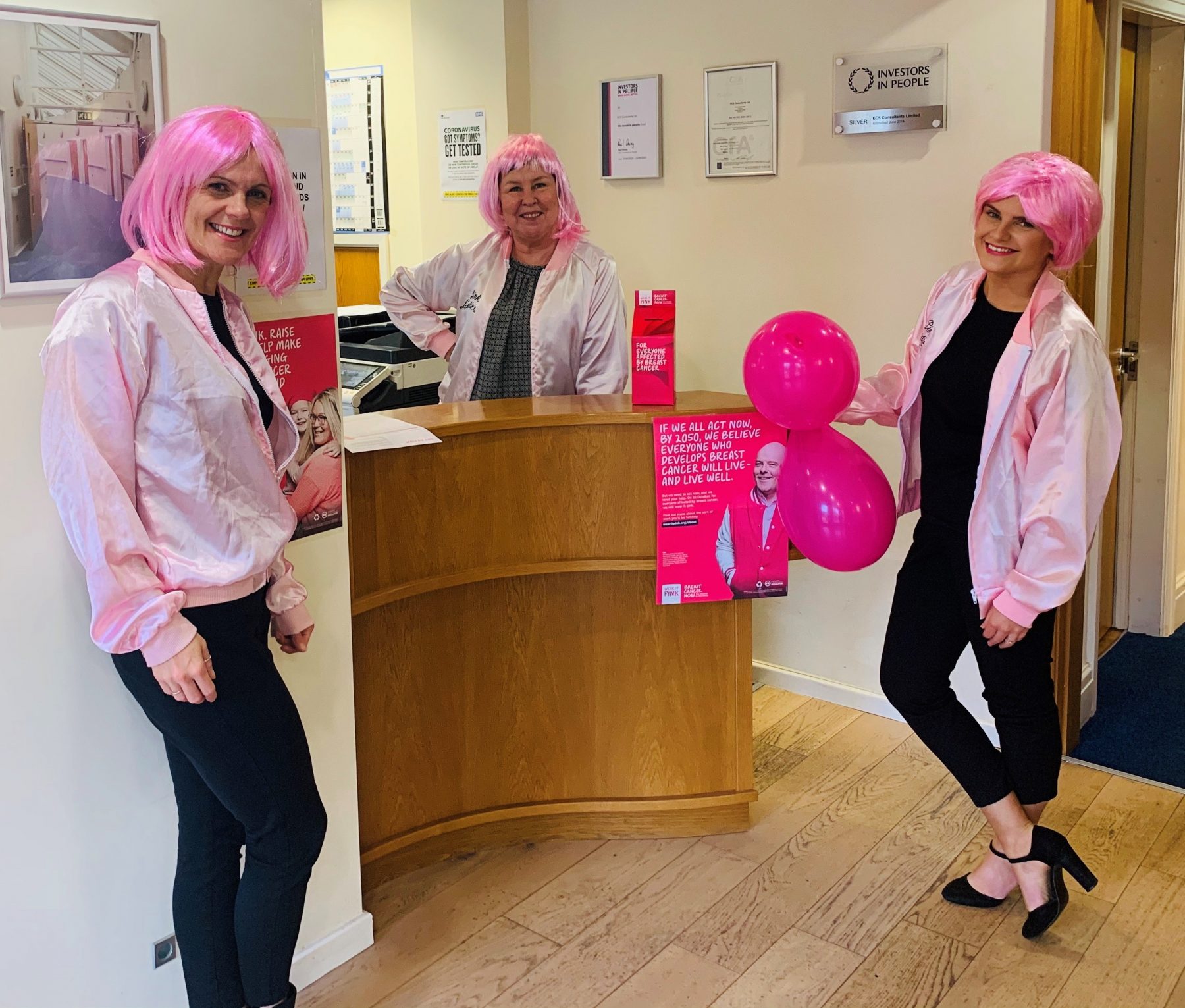 ECS Consultants were proud to wear it pink last week to celebrate Breast Cancer Now's annual fundraising event.
In a time where the Corona-virus crisis is having such a devastating impact on those affected by breast cancer, it's never been more important to wear it pink and raise awareness and vital funds to help make life-changing research and care happen. As well as contributing a donation, all staff members were encouraged to wear an item of pink clothing for the day; as you can see, our administration team (or should I say the ECS 'Pink Ladies') took on the challenge with lots of enthusiasm!
The day was a great team effort and we're proud to say that we managed to raise just under £150 for a massively worthy cause.