JV North Framework Success for ECS!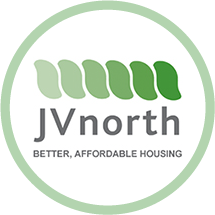 With only four consultancy positions up for grabs, we are delighted to announce that ECS Consultants have been awarded a place on the JV North Framework.
JV North is a consortium of housing associations and local authorities from across the North West and is one of the biggest developers of new social homes in the UK.
Since forming in 2007, members of JV North have built the equivalent of 3.5 homes every working day and we can't wait to help build upon this success when the 2021 framework launches in the next couple of months.